Whether you are mum or dad, working-class, bachelor, or in any other class of life, taking care of your laundry should be the least of your worries. We know how painful it might be, watching your dirty clothes pile up and not seeing the free time to wash their insight. With a Washing Machine, your problem could be eased. We bring to you some of the best washing machines in this article
.

 Best Washing Machines to Buy 
Here are the best washing machines to buy in Nigeria.
1. LG Fully Automatic Top Load Washing Machine (WM1666)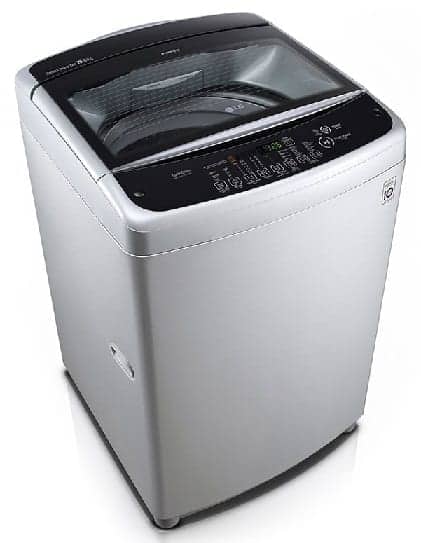 Looking at this WM1666 from LG is enough to convince you that this machine is not here to be joked with. The 16kg washing machine is a big load capacity that can cater for large households or even commercial purposes.
LG WM1666 takes great care of the clothes with Smart Motion and Smart Inverter emphasizes 3 different types of motion for an optimized wash. This enables the optimized motion of the roller to regulate the wash time of the clothes. This is done by accounting for various factors that would be needed such as water, detergent, water temperature and hardness, among other.
The metallic-like machines are powered by a Direct Drive technology. Thus, there is a lot of movement which occurs in the machine with as little moving to make the spinnability possible. In the end, this ensures minimal damage to the unit.
It's known that this unit will consume more power than the average washers. The exciting part of this is that, it's captioned for its size and capability, as it's known to be a very strong energy and efficient piece of equipment.
The product is made up of  Auto Start, which implies that if you are washing and there is a power failure, once power is back on the washer will start washing from the point where it was laundering before the power outage.
 LG Front Load Washing Machine (WM3488HW)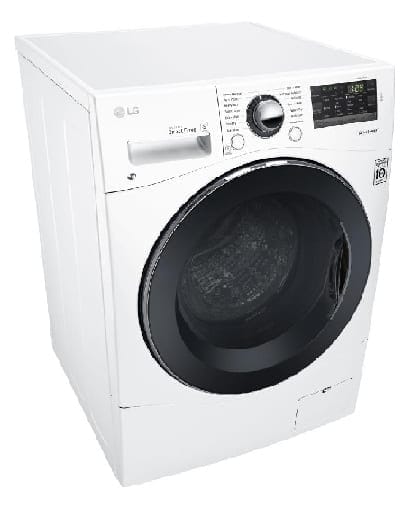 This automatic washer is made up of   2.3 cu ft of space and is attached with a washer and a dryer. It gives room for a six Motion technology that has different motions for a thorough wash.
The washer does not require external venting, because it uses ventless condensing to dry clothes. It is a unique machine equipped with washing programs modified with washing options that ensures all the fabric placed inside it is well covered.
The LG WM3488HW is rated with an output voltage of about 120V, 60Hz with an inward inverter shifted directly to Drive a sensitive detector. This is inclined below the front loader which offers Smart Diagnosis when it's faulty.
a
Hisense WDBL1014VT Front Load Washing Machine
This fully automatic washer contains  2.3 cu ft of space and incorporates a washer and a dryer. It sports six Motion technology that 6 different motions for a thorough wash.
The washer does not require external venting, because it uses ventless condensing to dry clothes. You get 14 wash programs and 8 wash options ensuring every fabric type is covered.
LG WM3488HW is rated 120V, 60Hz with an Inverter Direct Drive Motor that has a 10-year warranty and delivers 1400 rpm. The front loader offers Smart detective apparatus that detects when it's faulty.
This machine has a part that can wash and dry and at the same time spin up to 10kg of laundry and dry up to 7kg of laundry. It is also fascinating in the eye with premium looking Titanium finish.
Hisense WDBL1014VT is a unique machine that has  16 wash programs (12 for washing and 4 for drying). Also, there is a 60 minutes wash program that will wash and dry your laundry within 1 hour.
This is a multi-purpose wash function that washes up to 1kg of clothes for 15 minutes and dries for 45 minutes. This is a multi-purpose machine that can serve you within the speculated range of time. It is also equipped with a functional key that enables you to pause washing within the first 10 minutes of a wash cycle in order to add more laundry.
The inverter motor is designed in a way it runs at an optimum speed for the laundry load. This ensures conservative energy and runs easier.
Giantex 9.92 Lbs Automatic Top Load Washing Machine